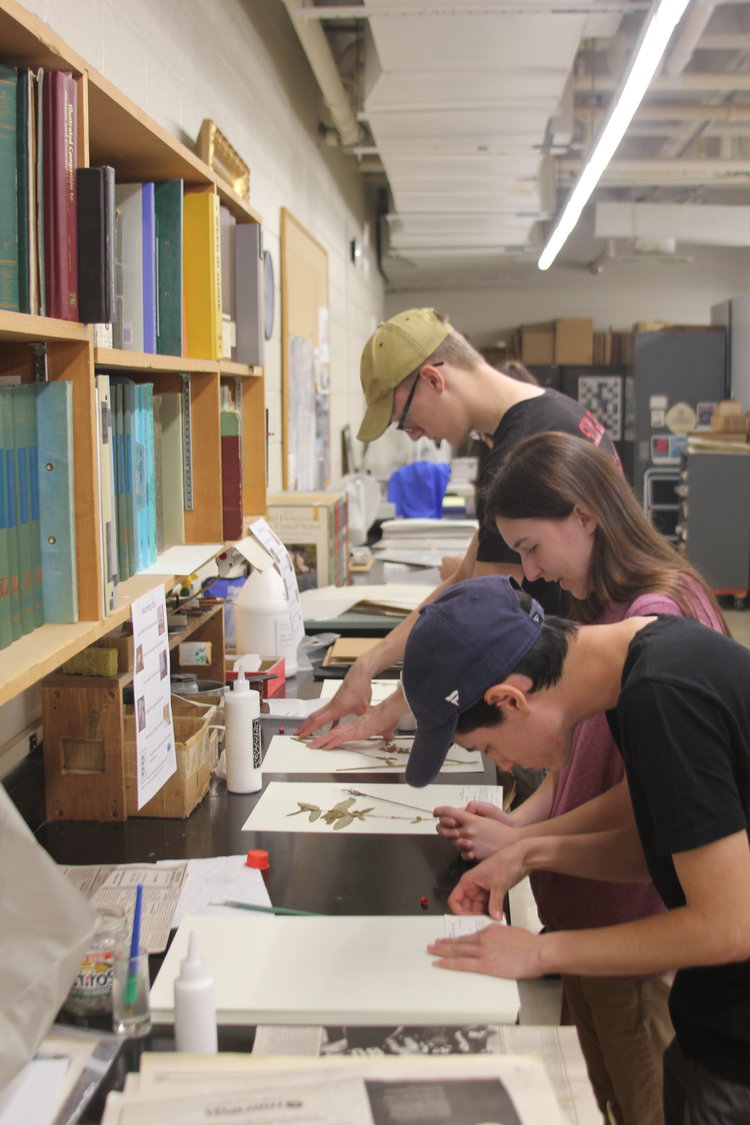 Yesterday we had thirteen VT students from the Natural History Collections Club attend a work night at the Massey Herbarium! The students helped with mounting specimens from our backlog and preparing material for mini-specimens for an outreach event. After pizza of course!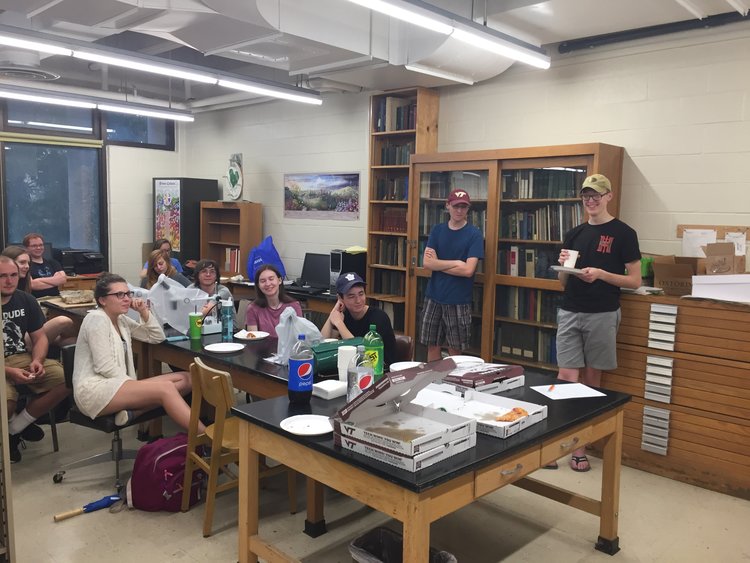 Students prepared hundreds of samples for mini-specimens! These will be used in a hands-on activity at the VT Science Festival.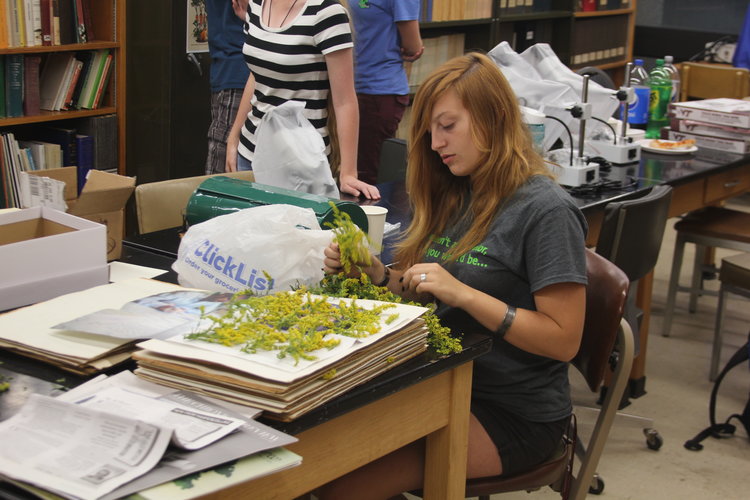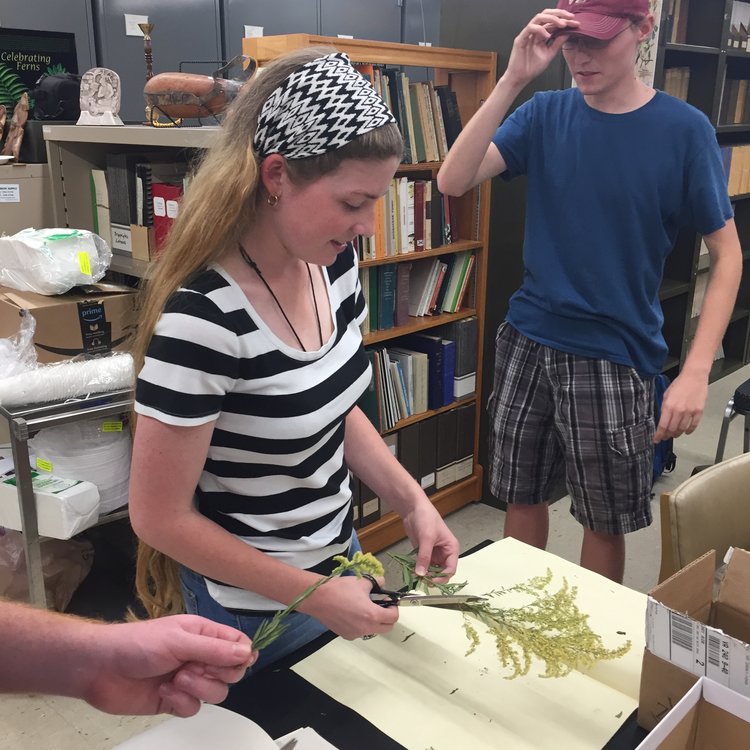 And we set up an assembly line for mounting plant specimens for our collection!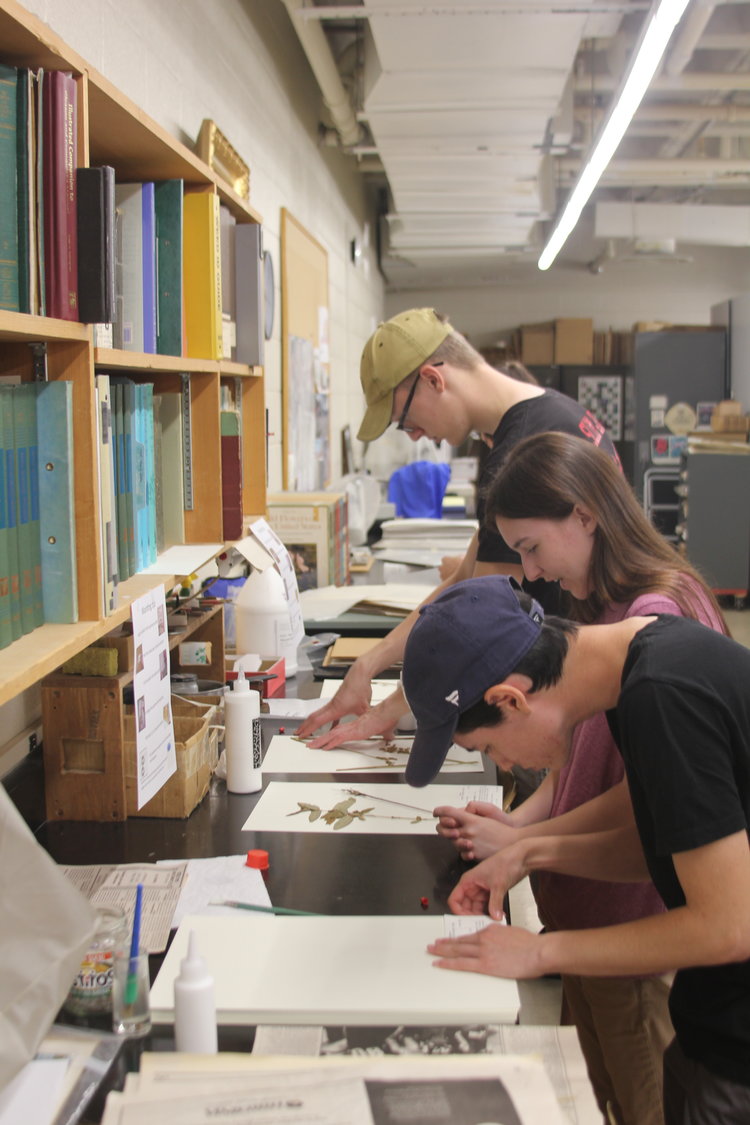 Some of the finished products! The mounted specimens are ready to be databased, imaged, and filed. The boxes of flowers are ready for kids to make their own mini-specimens!