The corpse plant affectionately nicknamed "Stinky Phil" bloomed in the Virginia Tech CALS greenhouse for the second time in June 2020. These plants (Amorphophallus titanum) have the largest unbranched inflorescence, or flowering stalk, in the world. They're also notable for their stench! These fly and beetle pollinated plants produce a terrible stench of dirty diapers and stinky socks to attract pollinators.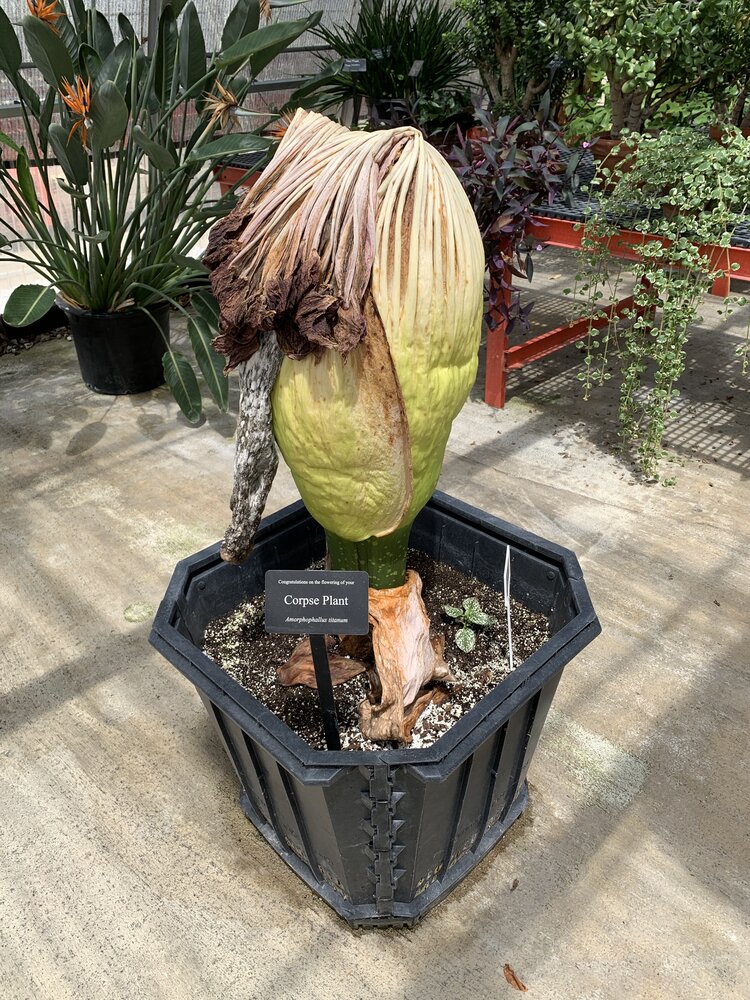 Our herbarium, or plant museum, did not have any Amorphophallus titanum specimens in the collection. So we received permission to collect and press some of Stinky Phil's flowering remains after it was done flowering (thank you VT CALS Horticulture greenhouse!).
This specimen will be a valuable resource to any researchers or students interested in studying this plant for hundreds of years. The specimen will also preserve some of Stinky Phil's cultural impact on Virginia Tech!
We recorded videos and pictures of the sampling and pressing process for Stinky Phil. Check them out to learn more about how Stinky Phil's flower stalk was "built" or how to make herbarium specimens of your own!
Sampling Stinky Phil's flowering remains
Preparing the plant press & pressing Stinky Phil's spathe