2018 Herbarium Open House: June 20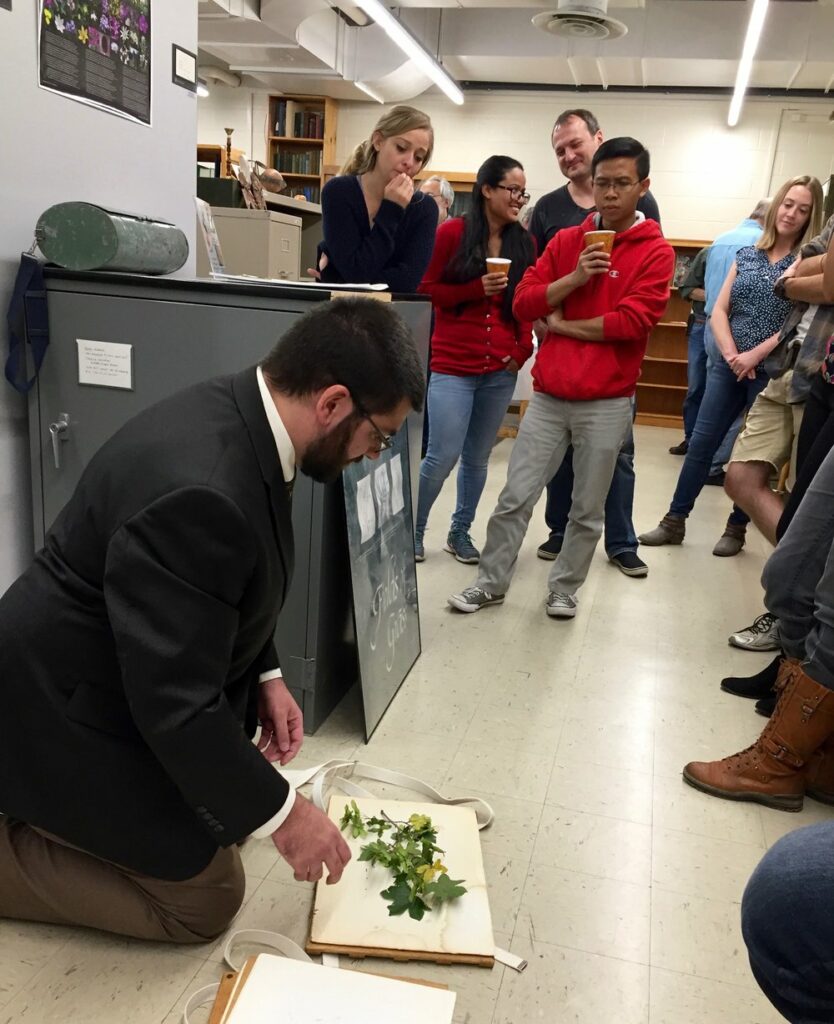 Come see the herbarium and some of its most special collections! Displays will include 190 year-old specimens, extinct species, and other treasures. We will be open from noon to 8pm on Wednesday, June 20.
Try pressing a plant sample or preparing a specimen!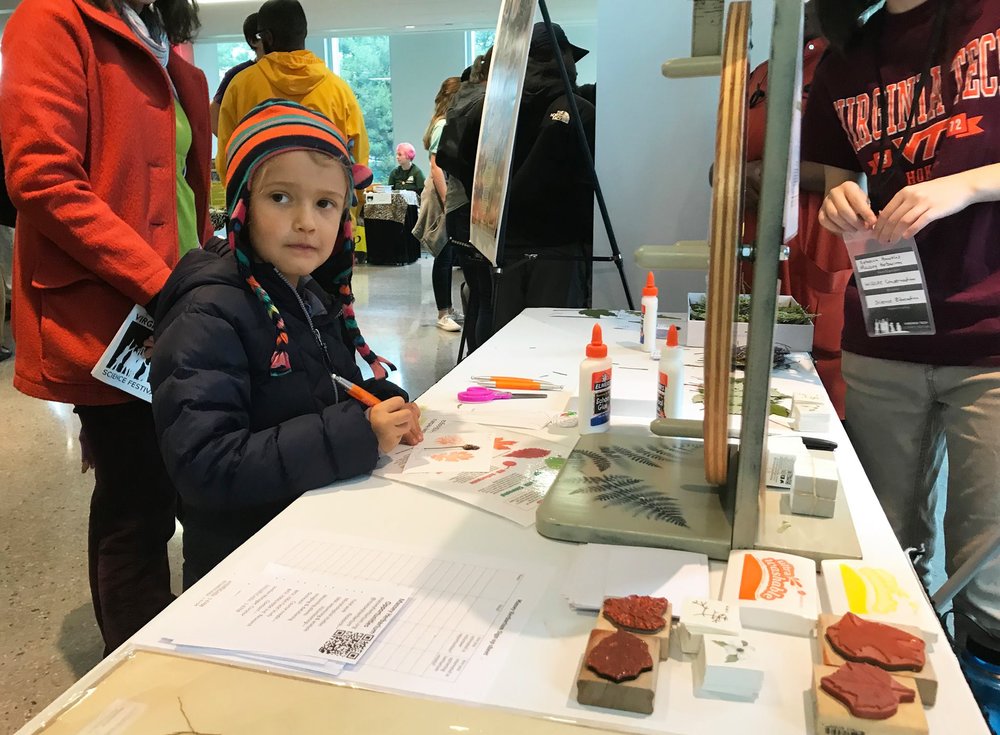 Kids activities will include making mini-museum specimens to take home, coloring station, selfie station, and a plant prize wheel.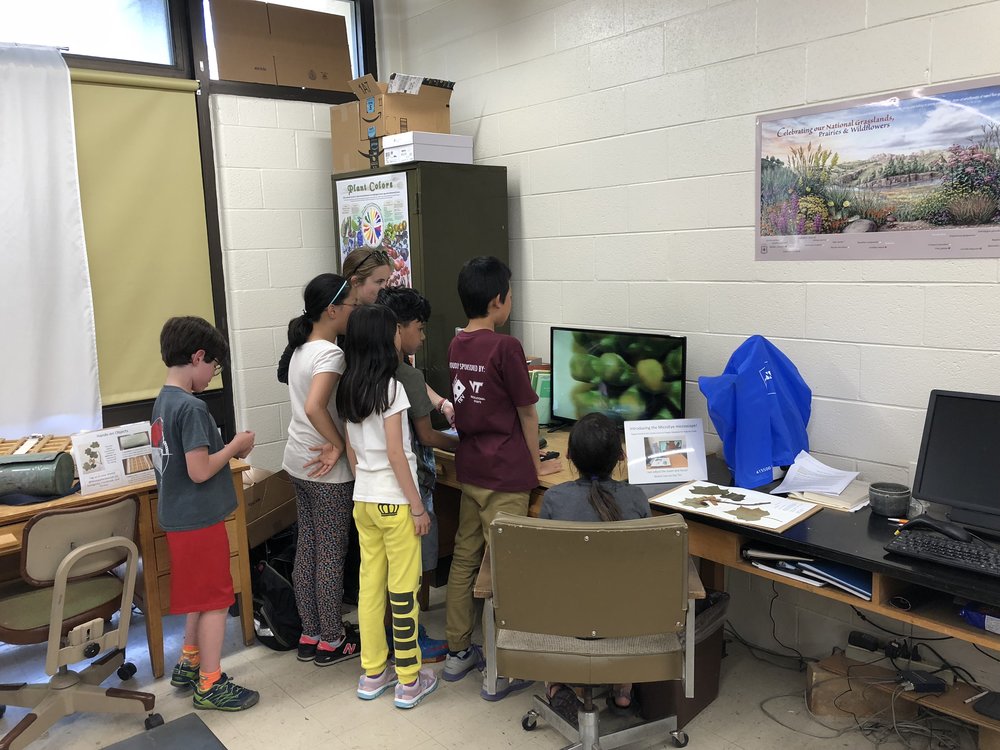 Kids and adults alike can bring plant parts to view up-close under our digital microscope!
Need directions? See here for parking, building location, and room location details.
Contact Curator Jordan with questions (ferns@vt.edu, 540-231-6768).