We are located in room 3017 of Derring Hall on the Virginia Tech campus in Blacksburg, VA. We are in the east end of the building.
If you are driving to campus, please visit the VT Visitor Center to obtain a free parking pass.
Derring Hall has a confusing layout. Use the map below to find us in the east end of the third floor.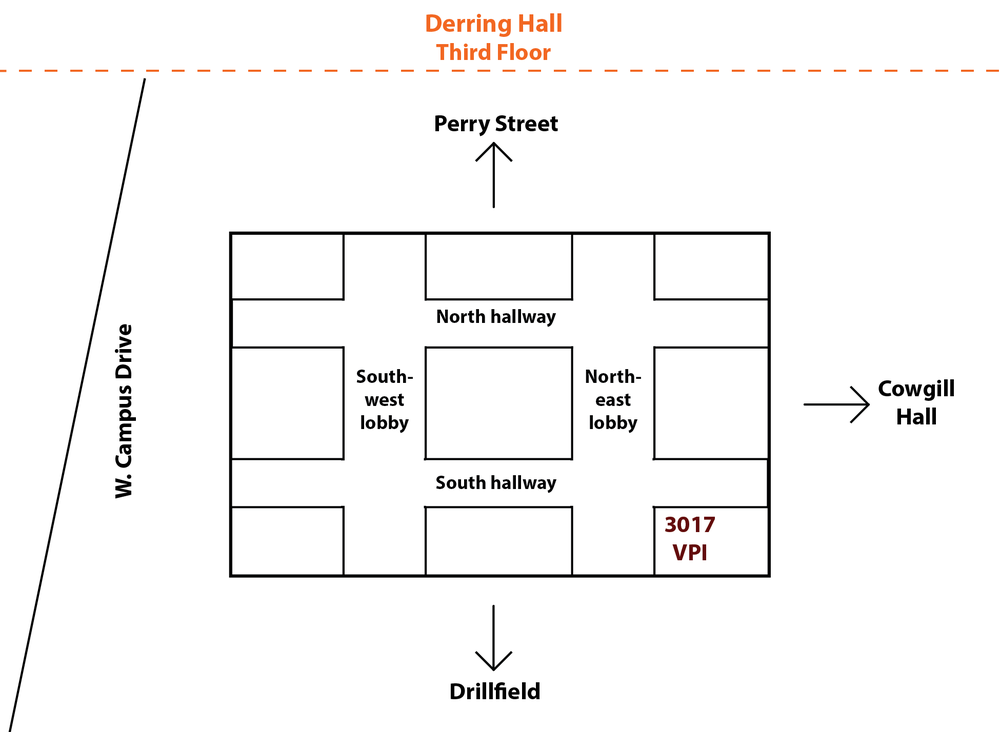 Banner image of a coral fungus courtesy of Virginia Wildflowers.