The publication of the Flora of Virginia in 2012 was a monumental event that provided the first comprehensive guide to Virginia's plants since the 1700s. Covering 3,164 species, this book (and now the app!) has become an invaluable reference for botanically-minded residents. The Massey Herbarium thinks it is time to celebrate this effort!
Most events are free! Campus parking can be free with a stop at the VT Visitor Center.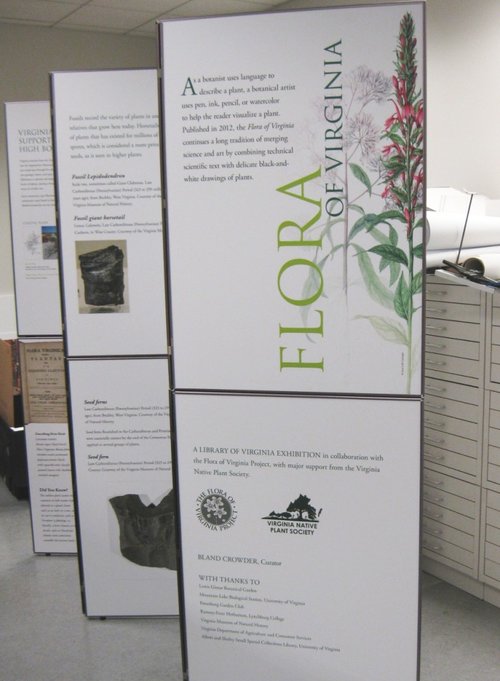 HISTORY OF VIRGINIA'S FLORA
FLORA VIRGINICA DISPLAY
BOTANICAL BRICKS CONTEST
BOTANY DISCOVERY STATION
BOTANY DAY
BOTANY DAY WITH STEM CLUB
WINTER TREE ID WALK
BOTANICAL ILLUSTRATION SEMINAR*
BOTANICAL ILLUSTRATION WORKSHOP*
*these events have a registration fee
---
EXHIBIT PARTNERS
We would like to acknowledge and thank all of our exhibit partners!
VT Department of Biological Sciences
Special Collections, University Libraries
Christiansburg Library (Montgomery-Floyd Regional Library)
SEEDS-Blacksburg Nature Center