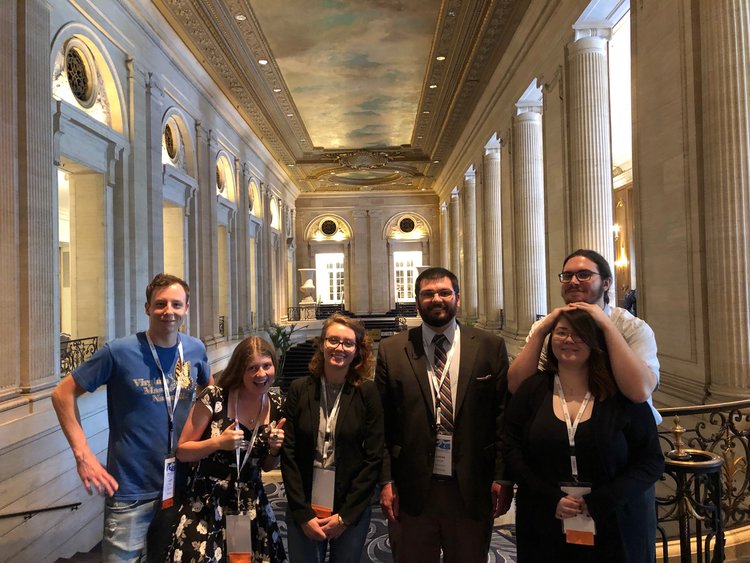 Curator Jordan Metzgar and his undergraduate researchers attended and presented their research at the SPNHC 2019 conference. This meeting focuses on natural history collections and my students were active in the Natural History Collections Club workshop and symposium.
The conference was in Chicago and we enjoyed exploring the Windy City. We visited Cloud Gate (aka, the Bean), had deep-dish pizza at Navy Pier, strolled along the river walk, and had dinner in Chinatown.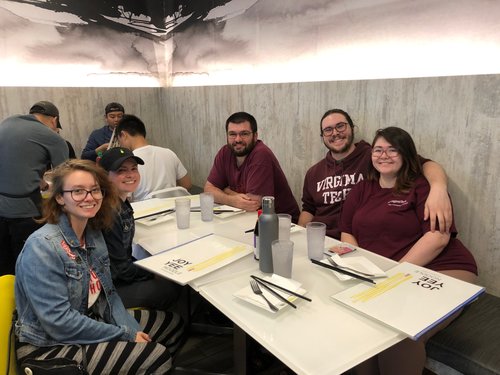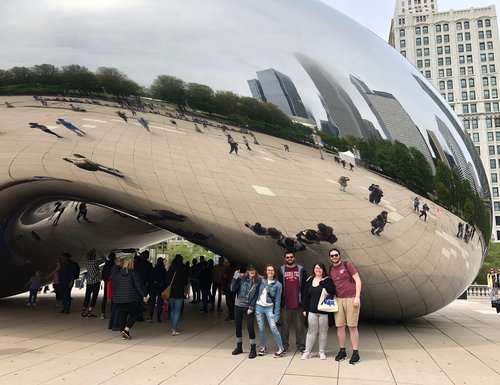 We attended the NHCCN workshop in the Field Museum on Monday. Jordan and Erin helped lead one session on the mechanics of forming a club. The workshop was in the Field Museum so it was a great chance to see Sue the T. rex and other exhibits!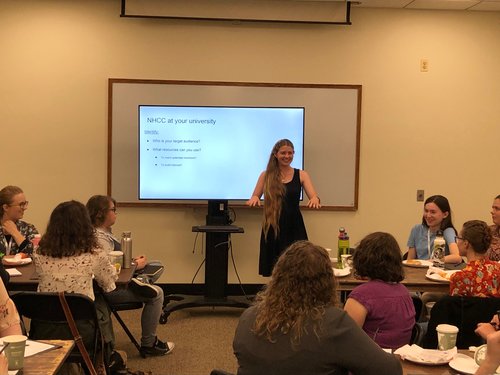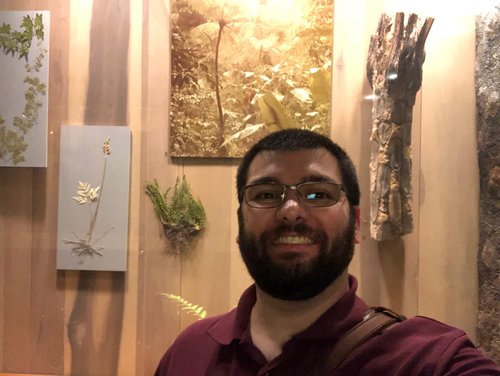 The rest of the conference was in Chicago Hilton. Four students (Allen Milby, Erin Quesenberry, Ksenia Pereverzeva, and Jake Riney) presented their research in the Natural History Collections Club symposium and one student, Amber Reaney, gave a five minute Specimen Spotlight on fatal fungi. The students did an awesome job on their presentation and engaged the audience, with lots of questions and twitter buzz about their presentations! (Tweet, another tweet, another another tweet, yet more tweets!)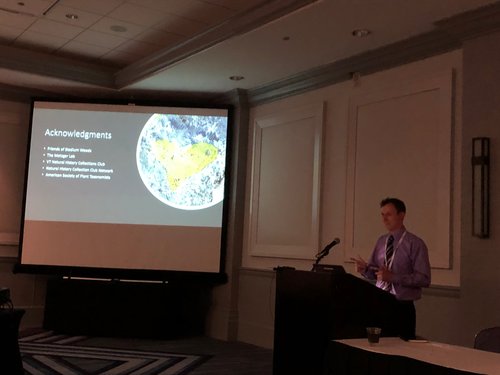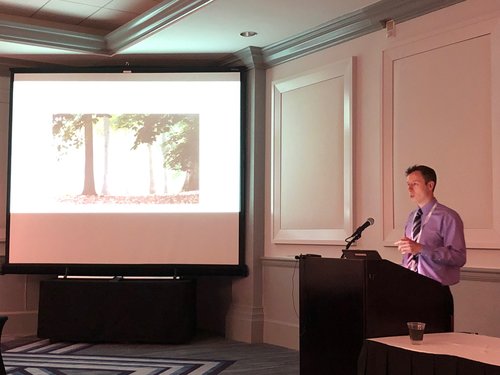 We had lots of fun times in the down time of the conference too—from driving the 600+ miles in a huge rental car to hanging out in our airBnB after practicing talks in the evening.