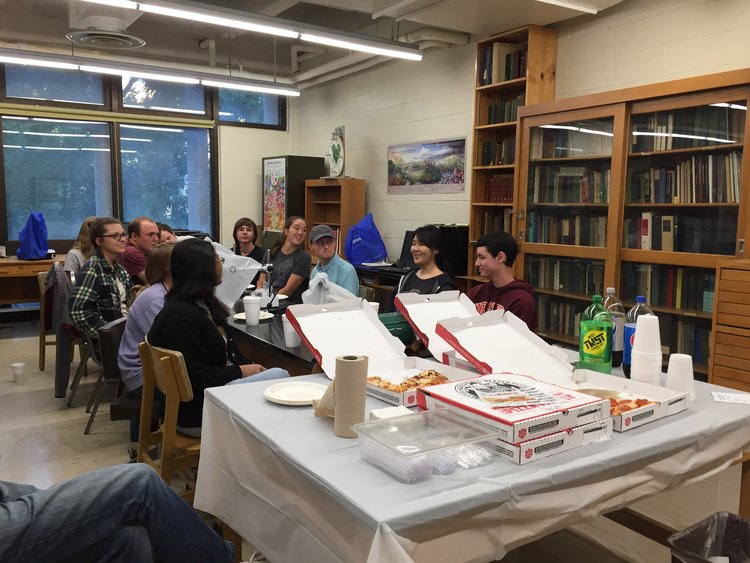 The Massey Herbarium was proud to host the first meeting of the student-led VT Natural History Collections Club last night. 15 students and two curators attended the meeting, led by president Erin Quesenberry.
The students discussed natural history collections and their interest in helping collections. They then toured the herbarium and particularly enjoyed seeing our oldest specimen (1829), specimens of extinct species, and hallucinogenic mushrooms.
Students also enjoyed the pizza and the Specimen Selfie Station!