We participated in the VT Science Festival on Saturday, Nov. 4 and talked botany with some of the over 5,000 attendees!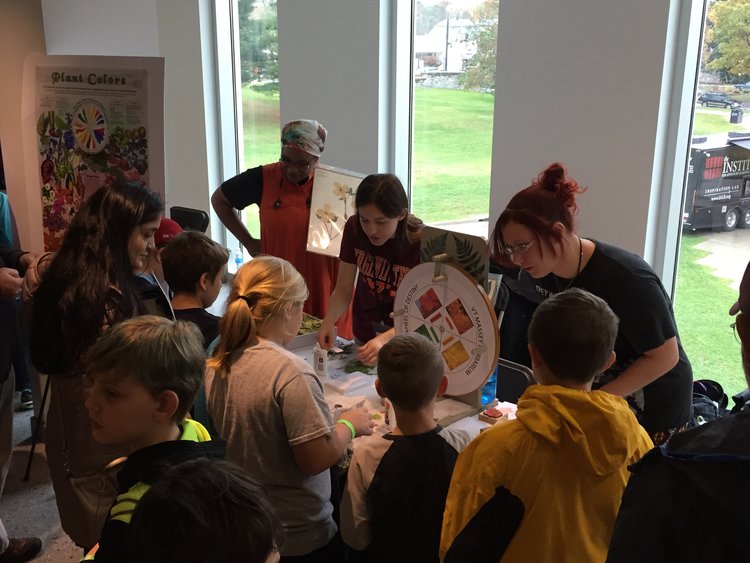 Our table featured three activities. The Wheel of Destiny had a fall foliage theme and taught players the major pigments responsible for our colorful autumn leaf displays.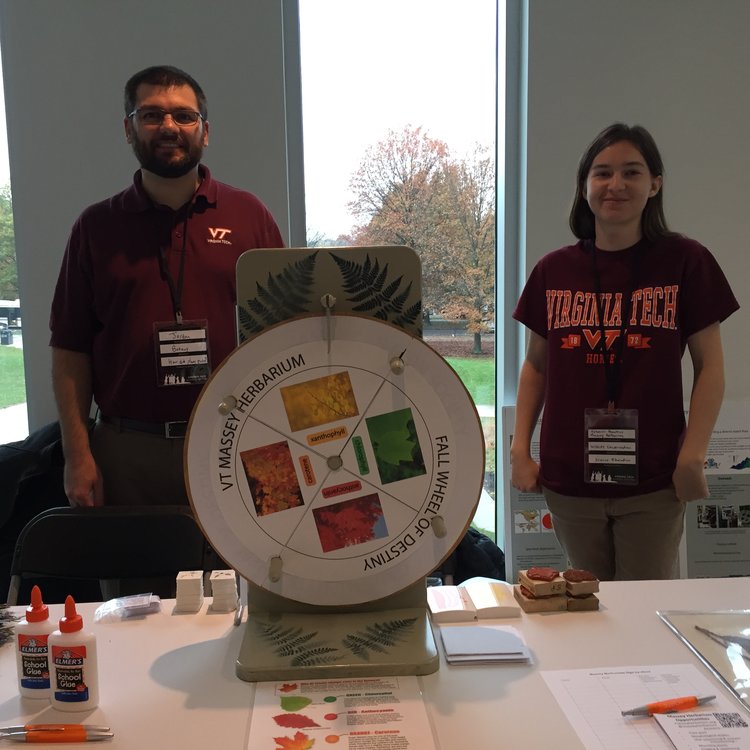 We also had a make-your-own-specimen station for kids to make their very own museum specimen to take home! These pint-sized versions included leaf or flower samples and ID labels for kids to arrange and glue down.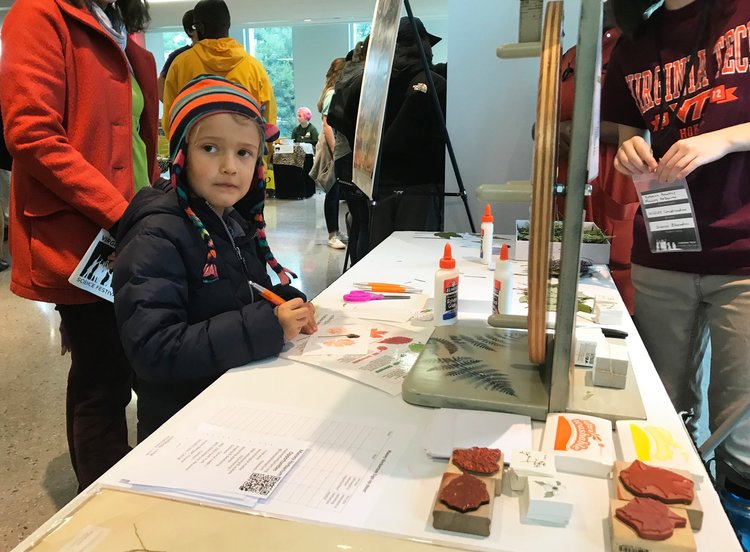 And don't forget the Selfie Frame! It got a lot of use throughout the day by attendees both young and old.