Today I visited the Teaching Plant Collection in the Biological Sciences Greenhouse. It was wonderful being surrounded by fruiting papaya trees, towering Amorphophallus leaves, millions of maidenhair ferns, and other wonders!
One of my favorites was this blooming cacao tree (Theobroma cacao). Yes, the chocolate tree! This species is cauliflorous, meaning the flowers sprout directly from the stem. This is a rare sight in western Virginia. The eastern redbud (Cercis canadensis) is one of the few local examples of this phenomenon.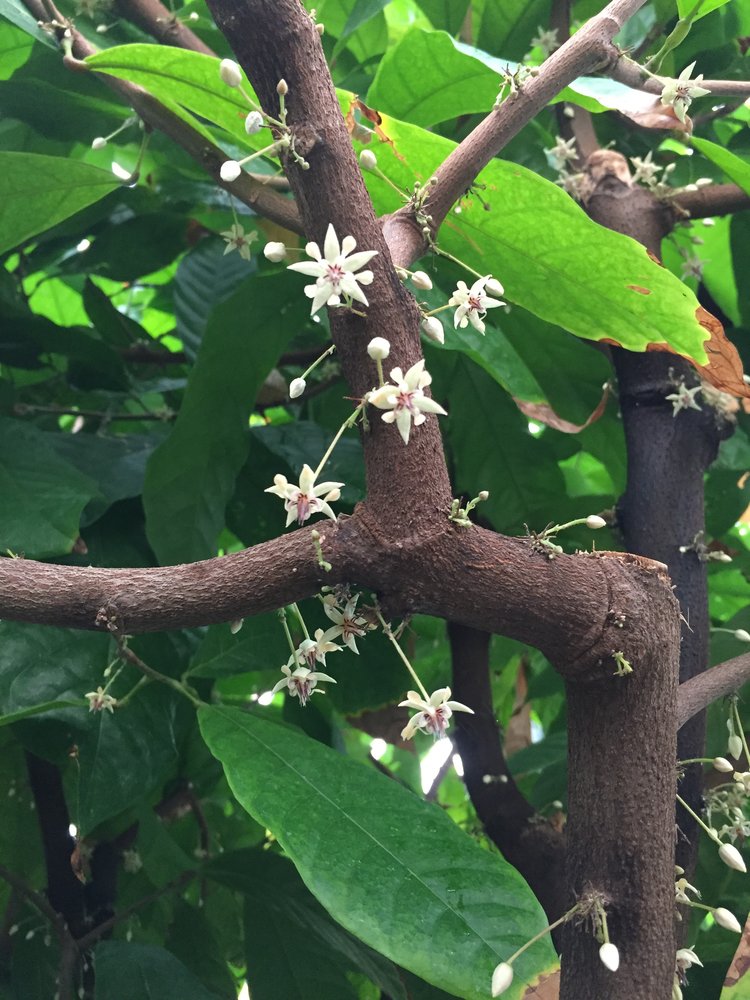 Before you get too hungry, know that any fruits will take months to mature. You would then have to remove the seeds from the fruits and process them by fermentation, drying, roasting, and grinding to produce chocolate!