We had a full house with 15 volunteers at the Massey Herbarium's first specimen transcription event last Friday. Our event was part of the four-day global WeDigBio initiative. By transcribing specimen labels from photographs, volunteers can unlock these data and make them available for anyone to use online. Volunteers at universities and museums on four continents combined to transcribe over 19,000 specimens during the event.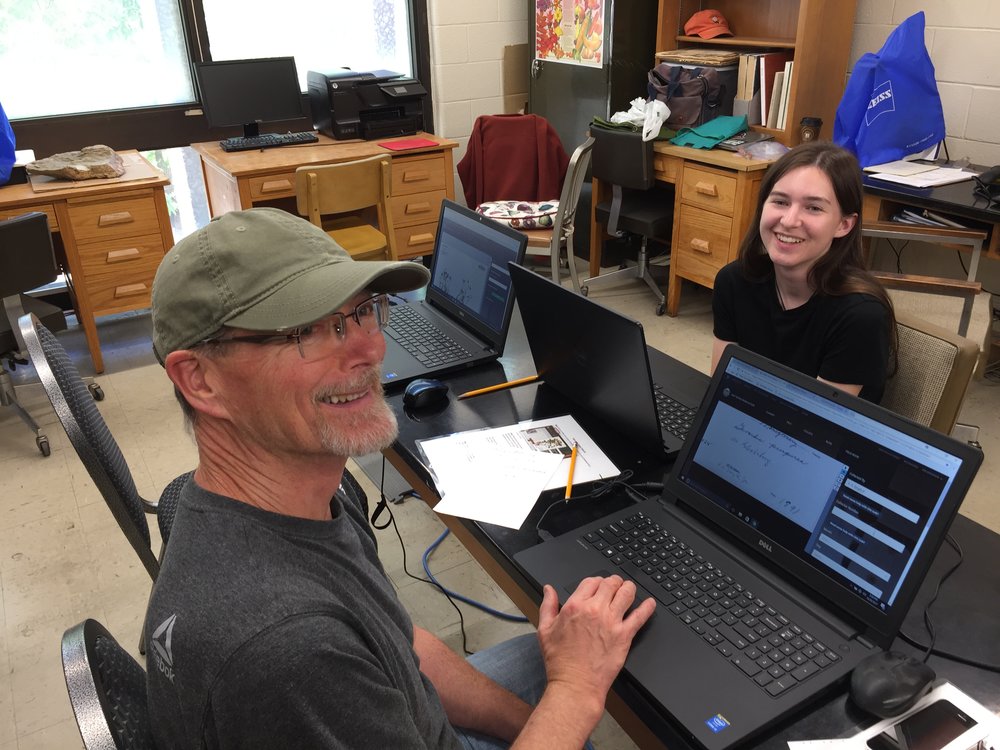 Our volunteers contributed over 550 of those specimen transcriptions. We had a diverse pool of volunteers, with many Master Naturalists attending. Virginia Tech undergrads arrived in force too, with many Natural History Collections Club members and two students from the Corps of Cadets. Virginia Tech staff were represented by the University Library's Biological Sciences Liaison Ginny Pannabecker.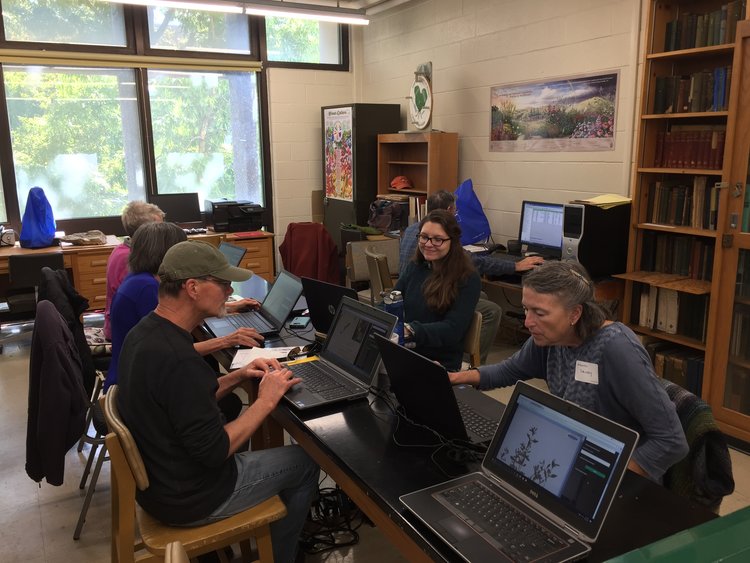 Some of the highlights on the day included finding several specimens from the 1800s, including one sheet from 1891! Our funniest locality was definitely the flower from "Lick Skillet!"
We finished the event with our second Herbarium Tea. Volunteers and other Biological Sciences members enjoyed tea, coffee, and baked goods while we celebrated our progress.
Want to help out too? Visit our expedition here and start transcribing!